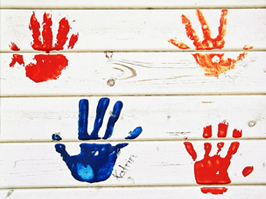 About Us
Our Philosophy & Purpose
WE BELIEVE that…
Each family and individual is unique and will be treated with respect and dignity.
Parents will be accepted as playing a vital role in their children's lives and will be encouraged to parent their children freely and without judgment.
Children are valued and deserve to feel safe throughout their interaction with parents.
Visitation should occur in as natural settings as possible to allow for "normal" family activities and encourage positive interaction while controlling for safety concerns as the need is determined.
Litigation should be the last resort in the continuum of conflict resolution.
Participants should be encouraged to resolve issues on their own when possible.
Mediation, parent coordination, and or co-parent coaching are available to assist parents with resolving disputes when they are unable to do so on their own.
Common Ground Family Services subscribes to the standards and ethics of the State of Ohio Counselor and Social Worker Board and is a member of the National Association of Social Workers.

Our Staff
Chris Derry, MSSA, LISW-S is an independently licensed social worker in the State of Ohio with an undergraduate degree in Psychology from Kent State University and a Master of Science in Social Administration degree from Case Western Reserve University.  In June 2012, Mr. Derry took over Common Ground Family Services, LLC, formerly known as Family Visitation and Mediation Services. As the owner and director of CGFS, Mr. Derry brings with him over twenty-five years of experience working with families and children in Northeast Ohio, including fifteen years as a Guardian Ad Litem with Summit County Domestic Relations Court, over seventeen years in Child Protective Services in Stark and Summit Counties, and over five years in the mental health field. In addition to overseeing the Supervised Visitation program, Mr. Derry is a trained Mediator and Therapist.
The friendly and knowledgeable staff at Common Ground Family Services are independently contracted professionally licensed social workers who have experience working within the family court system.  Our Visitation Specialists are familiar with issues involving domestic violence, substance abuse & chemical dependency, reunification, and parental alienation and are trained to ensure that all clients are provided with a safe, positive visitation experience. Visitation Specialists also have education and expertise in assisting parents with understanding their children's development, improving communication and learning new parenting skills.

Our History
For the past twenty years, Common Ground Family Services has been dedicated to providing quality professional social services to individuals and families within Summit and surrounding Counties. Founded in 1994, Common Ground Family Services was previously known as Family Visitation and Mediation Services. The agency's original founder and former director, Carol A. Miller (ACSW, LISW), retired in May, 2012. Since taking over the agency in 2012, Mr. Derry relocated the agency to its current site and also changed the name to better reflect the overall mission of Common Ground Family Services.

Our Facilities
Located at 12 Southwest Avenue in Tallmadge, OH; our new facilities offer a more family friendly environment with greater visibility and within walking distance of several restaurants, shops, & a local community park with a fenced in playground.
Our supervised visitation rooms are clean, organized, decorated and designed as child centered family rooms with easy access to many toys, games, books, crafts, and family oriented activities. There is also a large outdoor recreational area with access to sports and other outdoor play equipment and activities.
Off-site supervised visits can also be arranged at community sites and/or in parents' or relatives' homes as determined by CGFS and depending on Court orders.

Our Fees
Our hourly fees for supervised visitation services are $50 per hour. Monitored exchanges are a flat rate of $25 per exchange (pick-up or drop-off). Insurance does not cover the cost of visitation services.
The cost for counseling services is $125 per hour. A reduced fee is available for clients without insurance coverage based on verified income. The sliding scale ranges from $50 – $90 per hour.
The cost of a Home Evaluation is $75 per hour with a minimum deposit of $300.00 prior to the evaluation beginning.  Additional fees may be charged based on the hourly rate of $75.00 if the time required exceeds four hours including the drafting of any reports.
The cost for Mediation and Parent Coordination services is based on an hourly rate of $90 and requires a minimum retainer deposit of $450 prior to the onset of services. Additional fees may be charged at the $90 per hour rate once the initial deposit is consumed. Costs are usually shared equally between the two involved parties unless otherwise ordered by the Court or mutually agreed upon by the parties.
Check, cash and credit/debit cards are accepted.

Our Hours
Services are provided by appointment only and typically occur between the hours of 9 a.m. to 9 p.m.
We are open 7 days per week except for major Holidays. Hours are flexible, and evening and weekend appointments are available.